Zenbo SeineiSpecial Yoga Wellness Program by Chaki, the main instructor of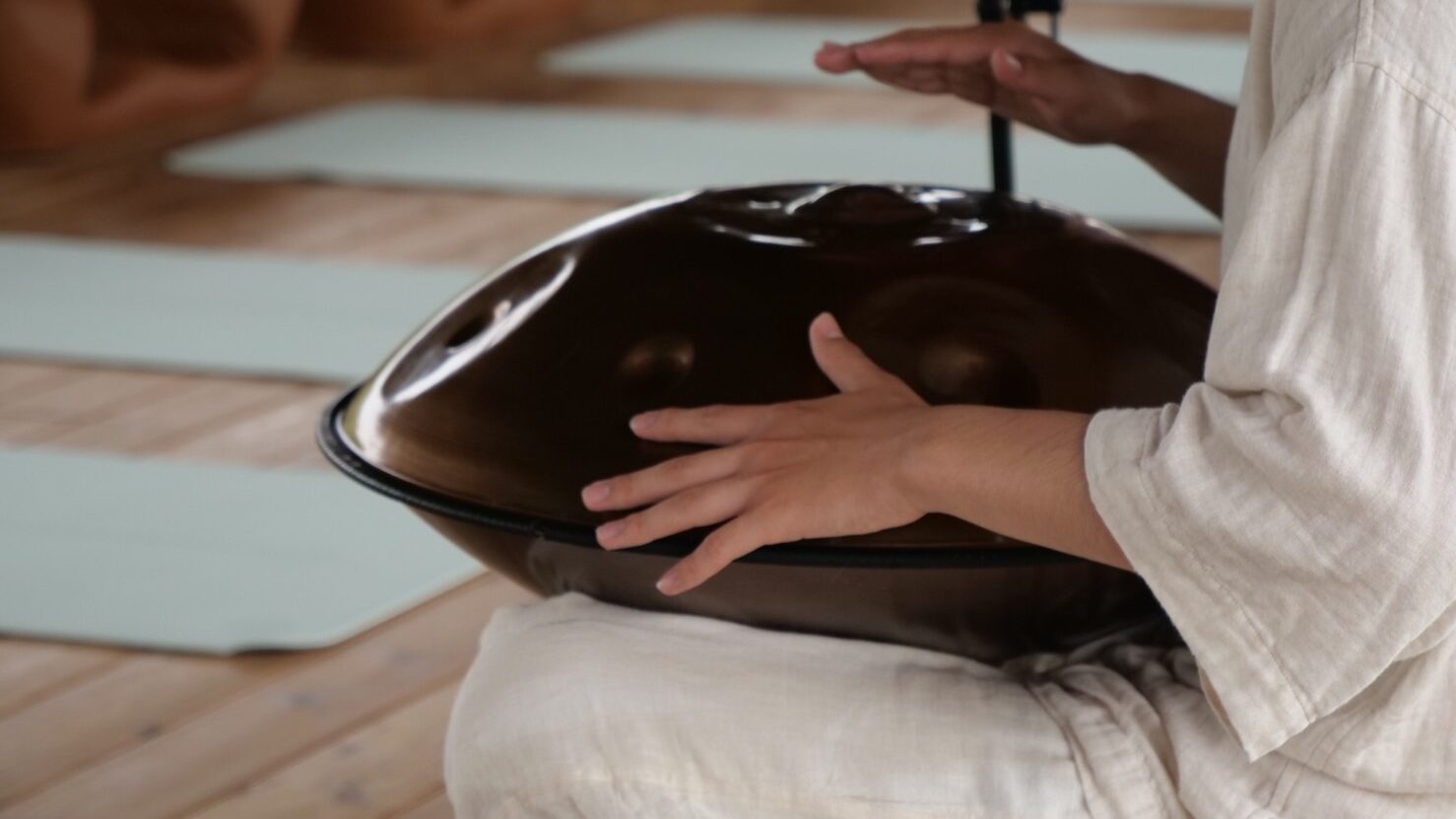 Yoga Wellness x Sound Bath
A special time to get away from everyday life and
face your own mind and body in nature
will be the first experience for you to encounter the mystery of yourself!
Surrounded by 360° Awaji Island's mysterious forest, Zenbo Seinei , yoga on the Zen deck will help you
feel a release of mind and body and an affinity with nature
The vibration of the overtones will heal your mind and clear your spirit.
Experience the fantastic sound and nature's powerful energy with overtone vibrations at
.
It is suitable for everyone from beginners to experienced yoga practitioners.
Yoga Wellness
- Meditation in Motion -
Carefully connecting breath, movement and awareness in Vinyasa yoga.
- Imaging Meditation -
Hatha yoga is based in imaging meditation.
Feel the fresh energy of the sun within, build yourself
a body of consciousness and meet a mystical version of yourself!
- Lying meditation

YogaWellness after lunch is a meditation on your back
YogaNidra stretches your consciousness in deep relaxation
Overtone invites
Book
11:00
Check-in
Welcome Drink
11:30
Yoga Wellness (80 minutes)
13:00
Lunch & ZEN Tea
14:10
Yoga Wellness
15:00
Check-out
Book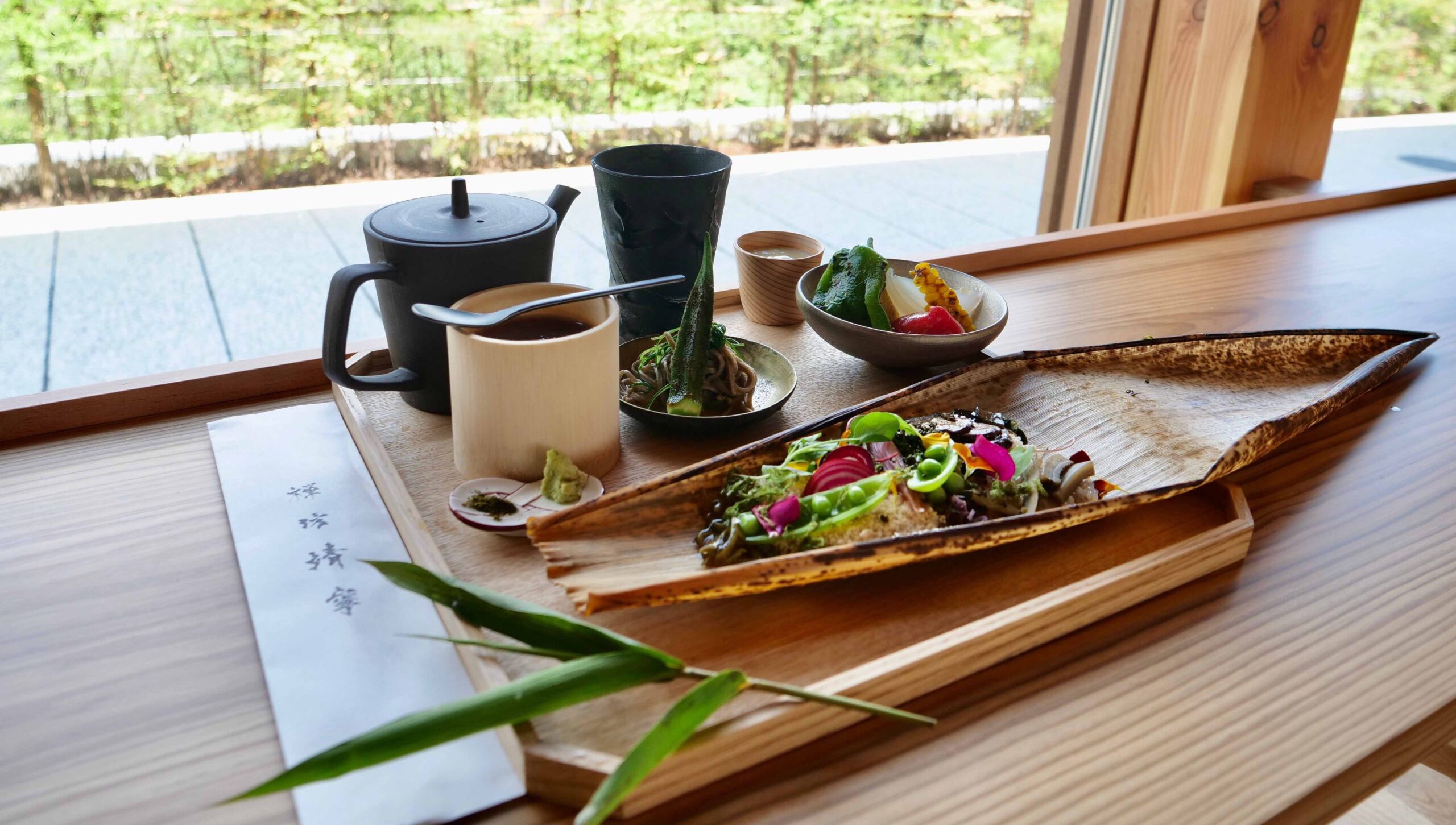 Receive the energy of Awaji Island's nature
through seasonal Zenbo cuisine.

This original cuisine is completely free from
sugar, oil, wheat flour, dairy products, or any
other animal products.

The seasonings we used are brewed over a period
of one to three years, and are still actively fermenting.
We procure our miso, soy sauce, mirin, and other
seasonings directly from the breweries, and also use
homemade amazake and hishio.

The broth that forms the base of our Zenbo cuisine
dishes is made from carefully selected, high-quality kelp
from Rishiri, Hokkaido.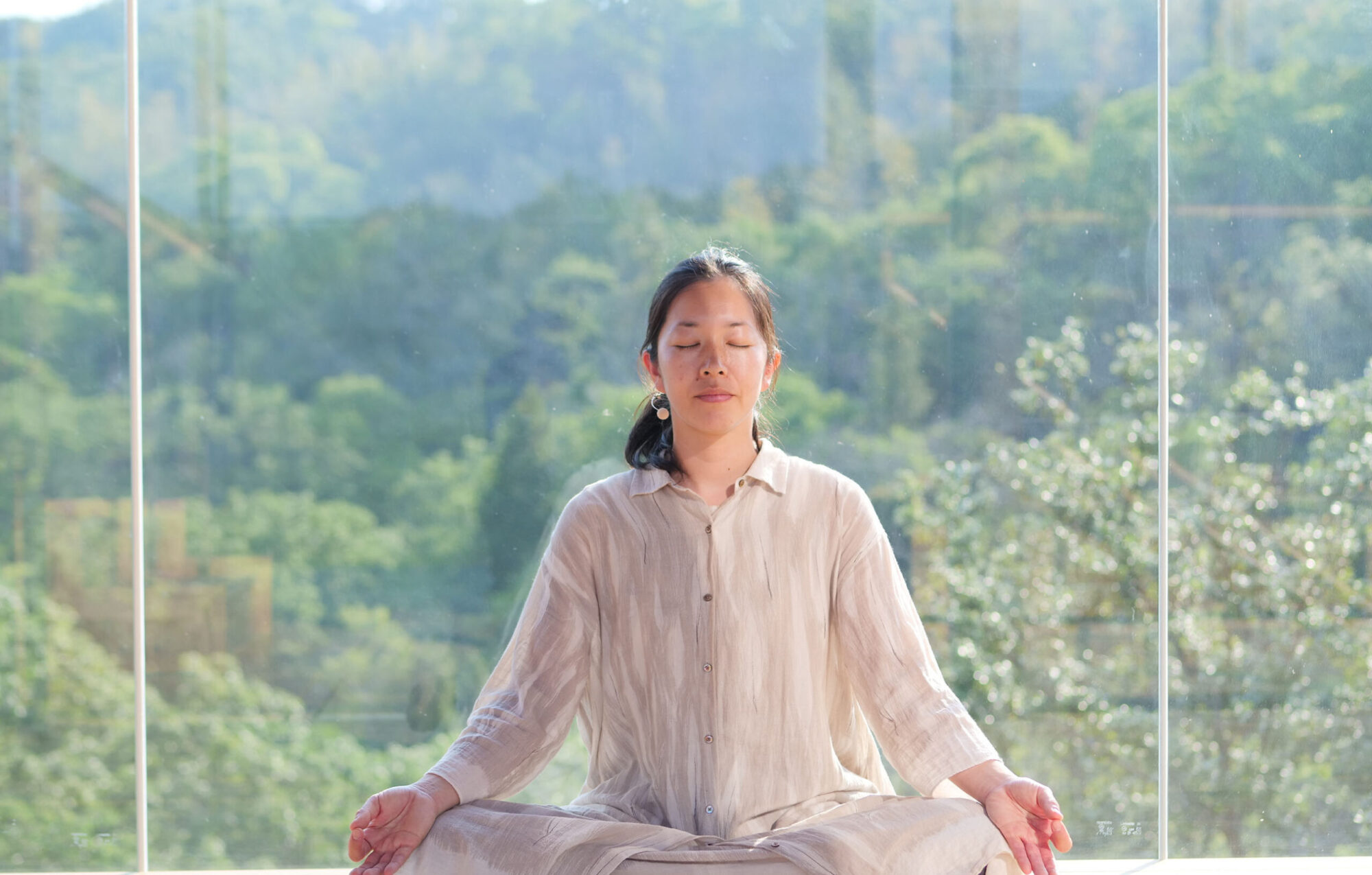 Megumi Chaki
Megumi Chaki
Since completing her yoga teacher training in South India, Chaki has been teaching beach yoga, temple yoga, and studio classes in her native Aichi Prefecture for 10 years, and continues to study yoga, Indian philosophy, and Buddhism. In April 2022, a twist of fate brought her to Zenbo Seinei and she moved to Awaji Island.

"Anytime you feel exhausted, return here, reset, and start afresh. I aim to be that "place" you can come back to, ready to welcome you whenever you feel worn down by the stresses of life. I will guide you to let go of your goals and spend time purposefully doing nothing, not with the aim of achieving, but of noticing what you already have. I hope that you will take time here to cherish yourself for the unique individual you are."

Yoga Alliance 200-hour yoga teacher certification (RYT-200)
International Yoga Academy 200-hour yoga teacher certification (IYF-200)
Completed Inner Sense of Wonder 108 days mindfulness program
Book
Yoga Wellness
Yoga Wellness
| | |
| --- | --- |
| Schedule | Wednesday, September 20 |
| Time | 11:00 - 15:00 (4 hours) |
| Number of Participants | Up to 23 guests |
| [Clothing] | Please wear comfortable clothing. |
| Fees | 23,000 yen (tax included) |
Important Information
In order for guests to enjoy quiet time for introspection, children are not permitted to attend.
If you have any health concerns, please consult your doctor before applying. If you have a chronic illness or allergy, or are under medical treatment, please be sure to contact us.
All meals will be Zenbo cuisine. Please let us know in advance if you have any allergies or disliked ingredients.
Please note that we are not responsible for any accidents or illnesses that may occur during the retreat.
Cancellation Policy

Last minute cancellations will be charged in accordance with the cancellation policy below.
The day before: 50% of the booking fee
On the day: 100% of the booking fee
Cancellation without notice: 100% of the booking fee

In the unlikely event that the tour is cancelled by the organizer, alternative dates will be arranged. If you are unable to join the tour on the alternate date, you will receive a full refund.